From reports to toolkits to practical strategies and tools, IEL produces resources for diverse audiences. Explore our most recent and popular items below.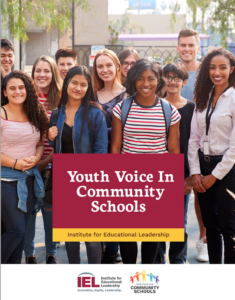 Youth Voice In Community Schools
Examine the voice, engagement, and leadership of youth in Community Schools! This guide serves to support Community School practitioners to better understand and create opportunities for youth leadership in their schools and communities. Working with participating Community Schools and students, this resource captures youth stories and insight to help illustrate how to build more inclusive decision-making and activate the next generation of leaders in our communities. Download the guide for steps and strategies for how to incorporate youth voice, engagement, and leadership in Community Schools!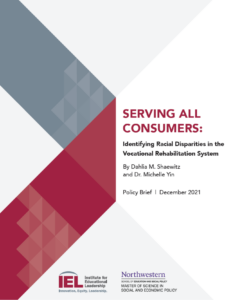 SERVING ALL CONSUMERS: Identifying Racial Disparities in the Vocational Rehabilitation System
The Vocational Rehabilitation (VR) program is the largest workforce program in the United States, providing employment services to people with disabilities to help them retain or enter competitive integrated employment commensurate with their abilities and capabilities. During the pandemic, state VR services were significantly affected and in some cases those services were halted for a period of time as agencies attempted to reroute services virtually and to eventually provide in-person contact. In addition, the Covid-19 pandemic has led to a recession in the United States that impacts all workers. Historical data in the U.S. show that people with disabilities are more likely than their peers without disabilities to drop out of the workforce during economic downturns and are less likely to recover employment after the recession ends.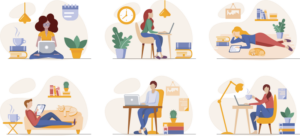 Making Classroom Observations Matter
When school leaders use evidence-based tools focused on equity for observations, they have greater potential to improve classroom practice.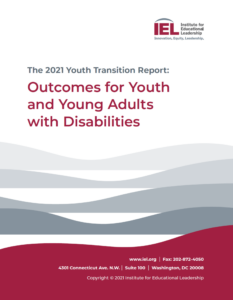 The 2021 Youth Transition Report: Outcomes for Youth and Young Adults with Disabilities
This report was produced by the Institute for Educational Leadership, Inc. (IEL) to examine the persistent gaps in educational and employment outcomes for youth and young adults with disabilities in the United States. The report focuses on comparative data for youth and young adults with and without disabilities between the ages of 14 and 24, including those opportunity youth that education and workforce systems have failed to adequately support, to highlight the needs of this transition age population. This information can support practitioners, policymakers, and researchers to better understand and serve this population.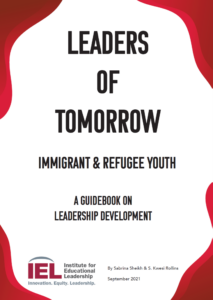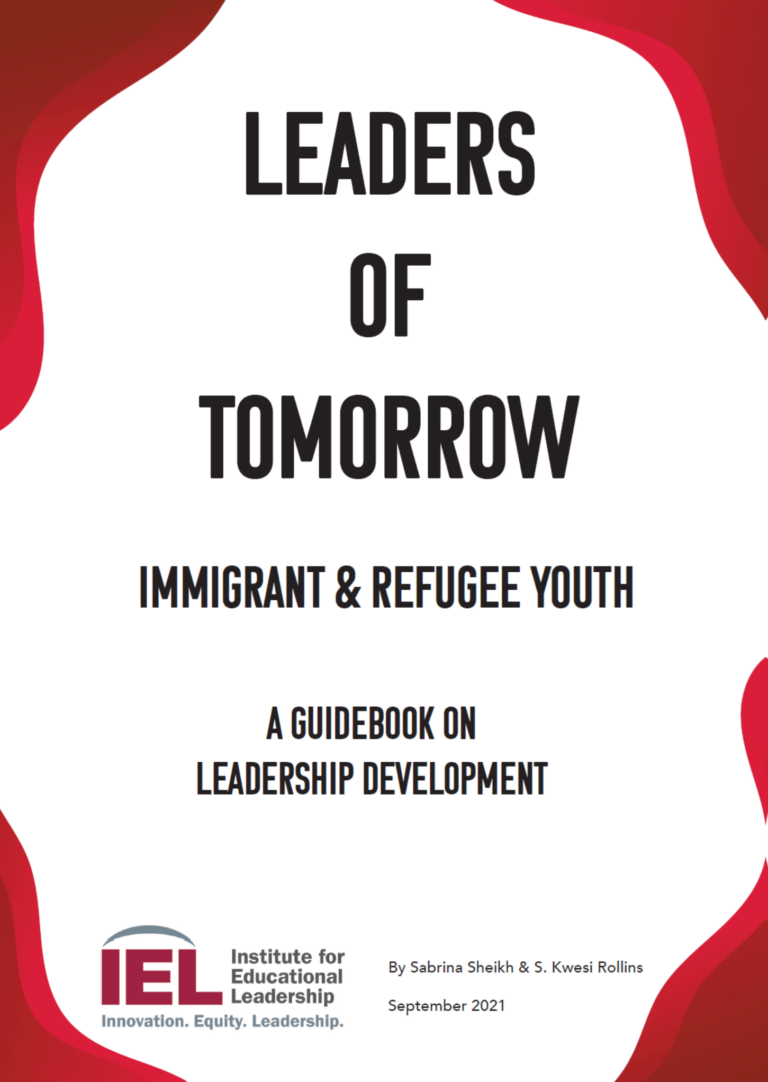 Leaders of Tomorrow: Immigrant & Refugee Youth - A Guidebook on leadership Development
Leaders of Tomorrow is a leadership program developed by the Institute for Educational Leadership (IEL) with a curriculum co-created by immigrant and refugee youth. The goal of Leaders of Tomorrow is to support and mobilize immigrant and refugee youth through opportunities to expand their knowledge, strengthen their skills, access tools and resources, and improve their own circumstances and those of all children, youth, adults, and families in their communities.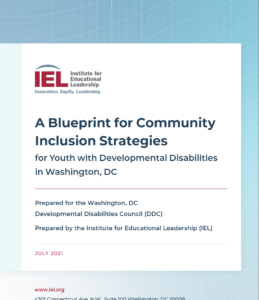 A Blueprint For Community Inclusion Strategies For Youth With Developmental Disabilities In Washington, DC
A Blueprint for Community Inclusion Strategies for Youth with Developmental Disabilities in Washington, DC provides a summary of comments and common themes among DC youth with disabilities and their families. This includes their top priorities, solutions to pressing issues, and ways that allies (individuals and organizations) can better support them. These priorities are foundations for a framework for policy and action steps that leaders, public institutions, and others can take to better engage and serve youth with disabilities in the District.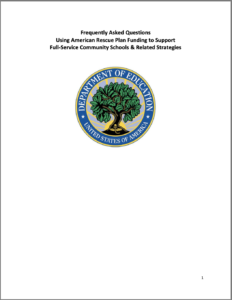 Frequently Asked Questions: Using American Rescue Plan Funding to Support Full-Service Community Schools & Related Strategies
This document includes "Frequently Asked Questions" intended to support state and local efforts in effectively using ARP ESSER funds to advance evidence-based full-service community schools and related approaches.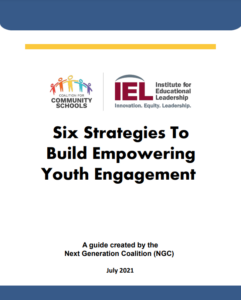 Six Strategies To Build Empowering Youth Engagement
This report has three objectives:​ 1) To create greater awareness of youth (ages 12-25) experiences throughout the COVID-19 pandemic.​ 2) To highlight clear recommendations and examples of how different communities have been able to address and meet the needs of youth​. 3) To provide a clear process to develop and implement empowering youth engagement strategies.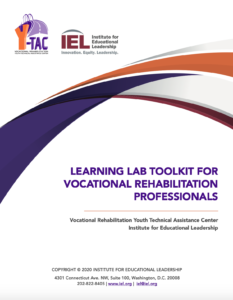 Learning Lab Toolkit for Vocational Rehabilitation
This toolkit describes how VR professionals can use the VR Learning Lab Model, which Y-TAC developed and field-tested, to promote youth voice and engagement in service systems improvement.