Immigrant and Refugee Leadership Coordinator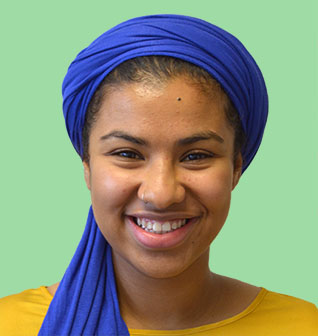 Sabrina joined IEL in February 2018 as the executive assistant to IEL's president, Johan Uvin. She provides administrative, logistical, and research support to the president at well as other programs at IEL, including the Education Policy Fellowship Program and Career Pathways Challenge.
Prior to joining IEL, Sabrina worked as a family and youth engagement specialist for Immigrant and Refugee Community Organizing in Portland, Ore. While there, she was responsible for 40 African youth and families in middle and high school. She provided academic, social and emotional learning, and career exploration support for youth, while also providing translation support to family's and helping them engage in their children's schools.  She also co-coached a soccer team during the summer composed of African youth and immigrants.
Sabrina graduated from Salem College in Winston-Salem, North Carolina with a BA in Communications and Public Policy. She speaks fluent Somali.