The first ever Youth Education Policy Fellowship, led by the Institute for Educational Leadership's Immigrant and Refugee Youth Leadership Coordinator Sabrina Sheikh, was created to strengthen engagement, and increase advocacy capacity for youth connected to Community Schools. On May 7th, IEL and the Coalition for Community Schools celebrated the hard work that these inaugural students have been engaged in over the past six months: capacity building sessions focused on education policy and leadership development to ensure they have the knowledge, skills, and dispositions to amplify their voices.
During the May 7th graduation event, leaders from across IEL's networks were invited to watch 6 of the cohorts present their policy projects.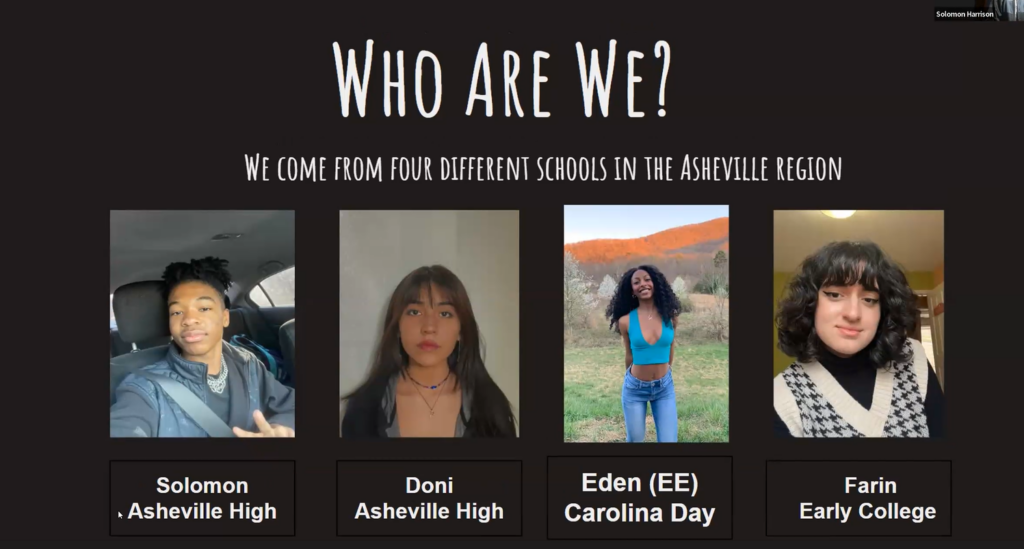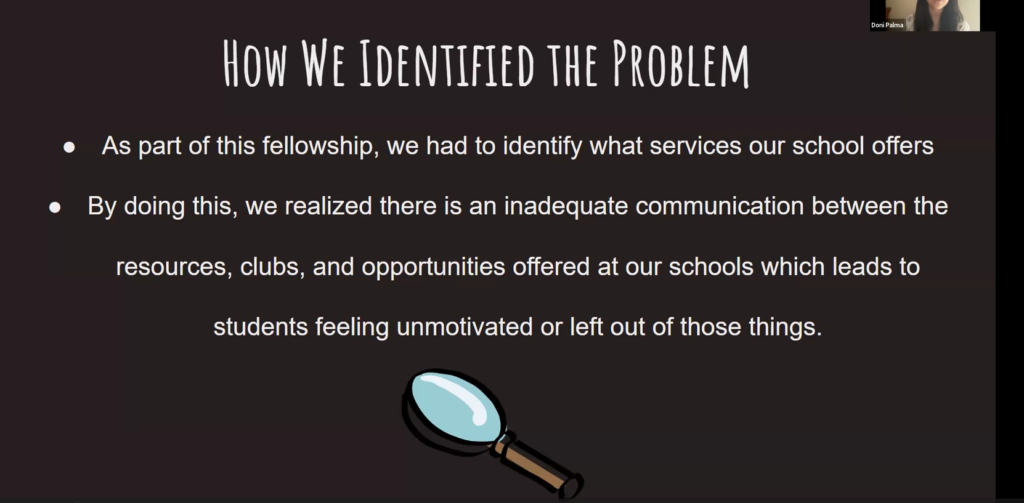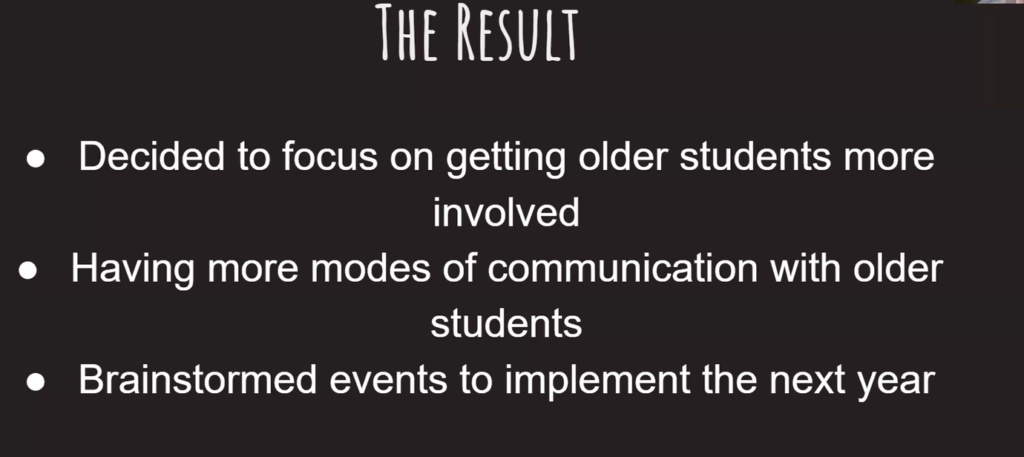 Asheville, North Carolina's cohort, made up of four students from three different schools in the region, focused on inadequate communications in their school that left the student body feeling left out. Although the students are in different phases of their project, their work led to intentional student involvement in how and what the schools and their programs share with their students, across all grade-levels, and how to improve in the upcoming year.
Baltimore's three students, who attend a Y-Community School in Baltimore City, focused on student satisfaction with engagement opportunities both in and out of school, and how they could work with school administration to improve the factors that shape this dissatisfaction. They, too, also had conversations to ensure the work would continue into the next school year.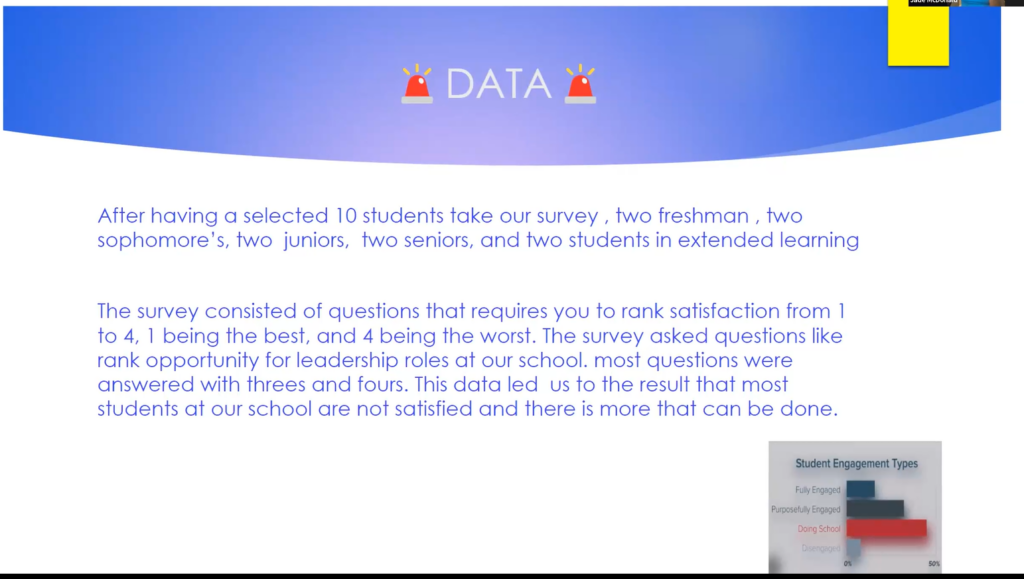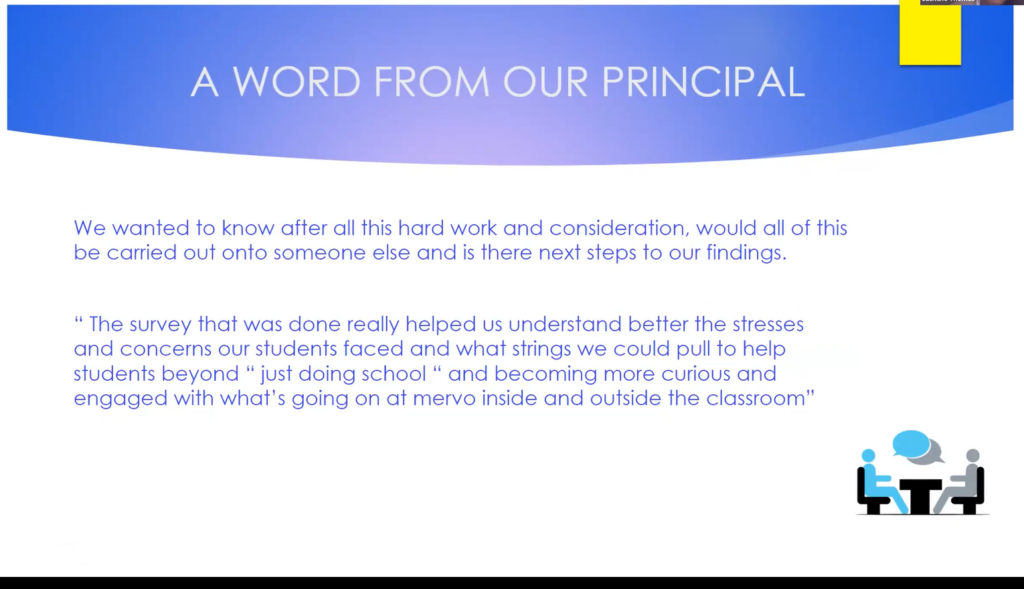 In Los Angeles, the program's four students tackled an issue of human decency by working with fellow students to propose and recommend that the administration change a rule that prohibited them from using the bathroom within the first and last ten minutes of classes. Students were able to shorten the amount of time their peers had from 10 minutes to 5 minutes.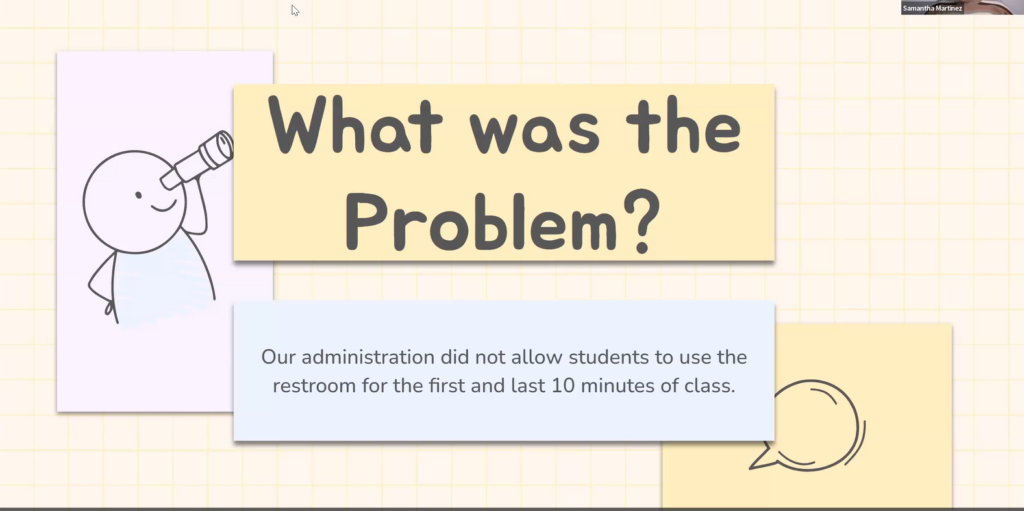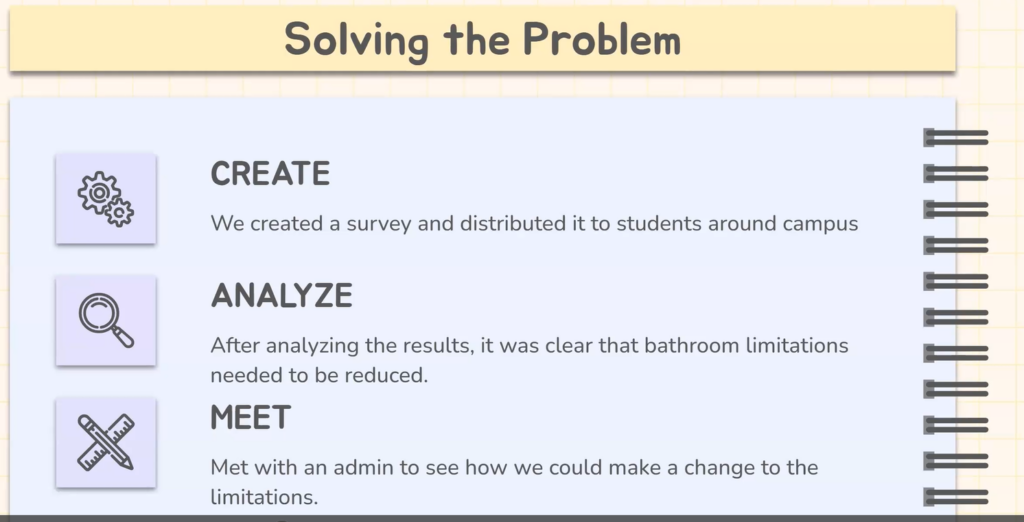 In Miami, four students used the power of media to serve as an outlet for student voice and community engagement. The cohorts four students created Chief News, a project meant to expand a resource to make community voices heard about student issues, current events, and more – reinvigorating the community's involvement with the school.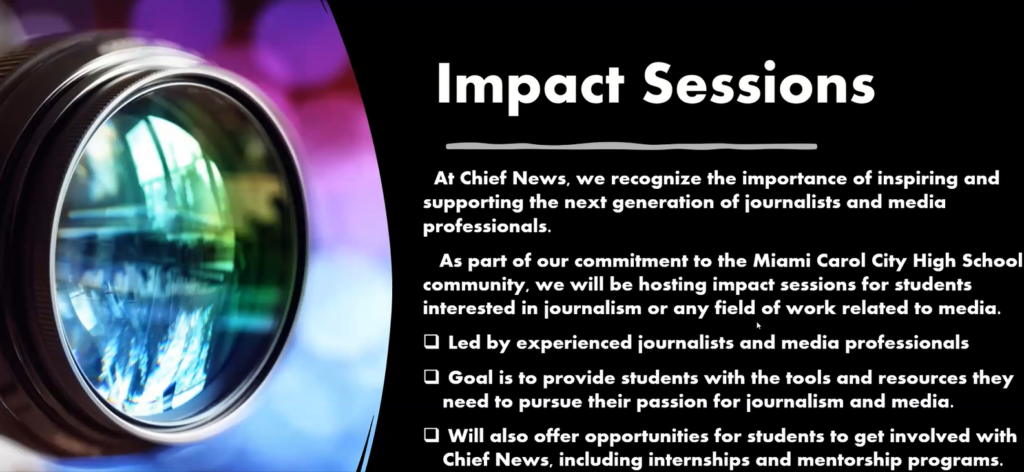 In Philadelphia, two students switched gears after their original project idea to ensure student inclusion was incorporated into the location of graduation was resolved. Instead after noticing that the senior class t-shirts did not involve student preferences at all, they worked to ensure the student body had a voice in the t-shirt's design and creation. This project set important groundwork for the larger issue at hand – that students have the right to be heard at their school.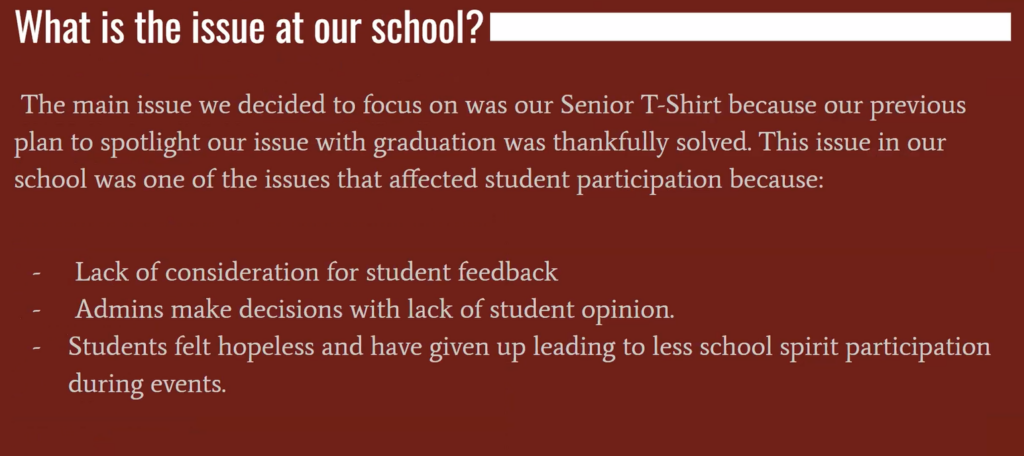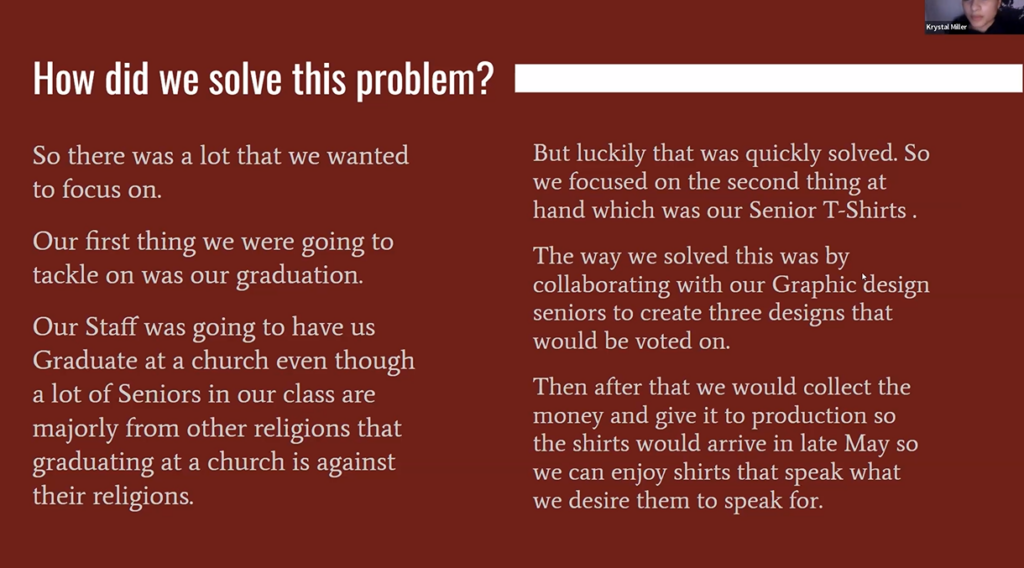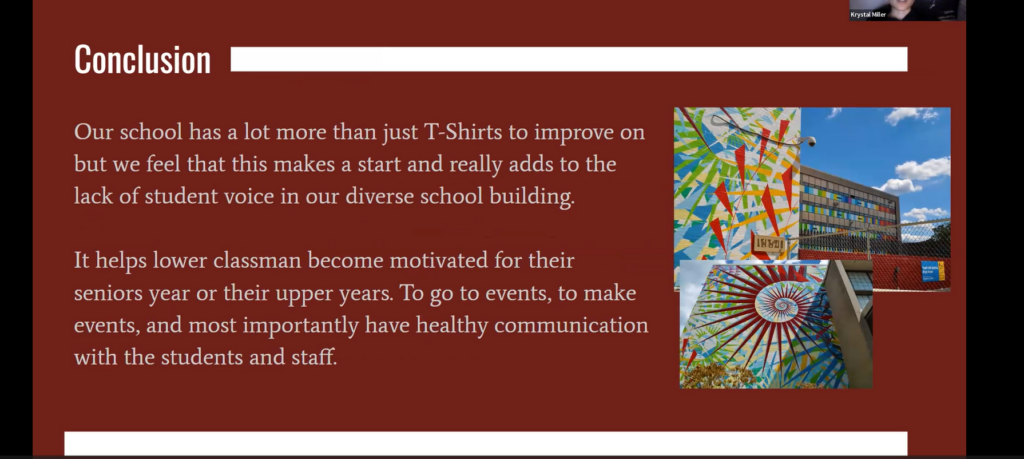 In Vancouver, WA, student Daniela focused her project on incorporating student voice into school safety, surveying students on what most affected them, and sharing the results with staff and the principal.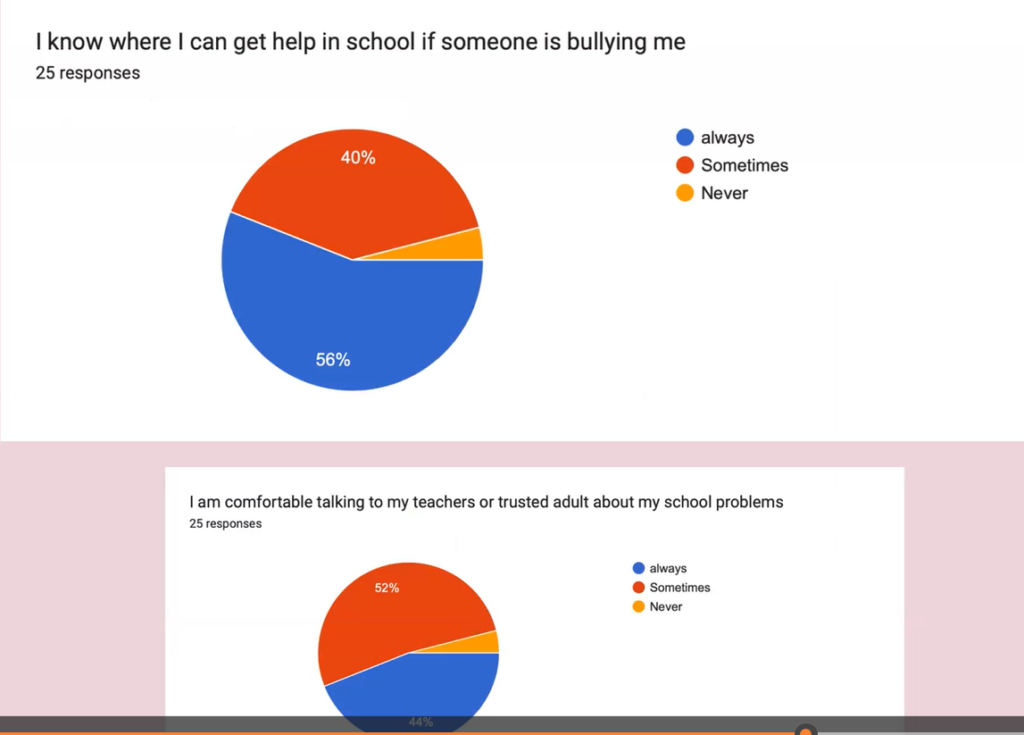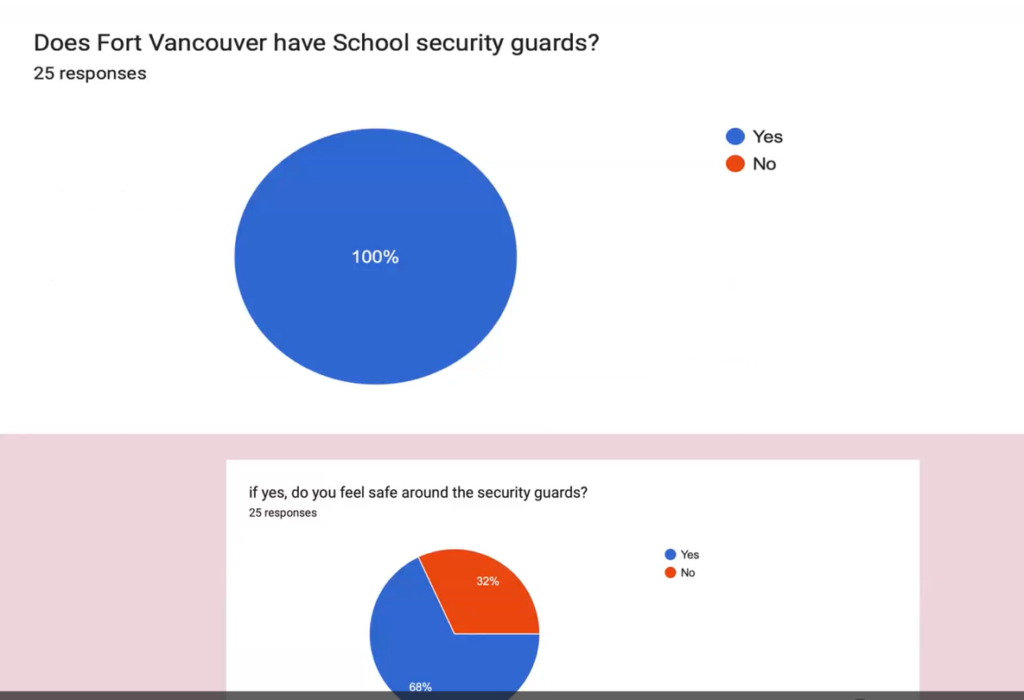 After the inspiring policy project presentations, attendees heard from the featured graduation speaker, Gema Quetzal, a former member of IEL's Next Generation Coalition on Community Schools, and a graduate of a Community High School in Oakland, CA. Currently a senior at Stanford University, Gema was born and raised in East Oakland where she organized for education equity. Gema is Salvadoran-Mexican who is very involved with the Latinx community on campus. She is involved in the Central American Student Assocation (CASA) where she hopes to uplift and empower communities across the Central American diaspora, along with being an Ethnic Theme Dorm Associate at Casa Zapata where she creates programming to foster a space of learning, growth and community.
"Children and [students] shouldn't have to work twice as hard at school to receive the education that others have, just because they weren't able to have access to what others have – the income to support themselves and participate in these programs, which should be free," she said, going on to share that income should not equal opportunity, and lack of access to counselors, afterschool programs, and other supports are all connected to poverty, violence, and the school-to-prison pipeline. She commended the graduates on the work they had accomplished and noted that programs like this one are essential to continuing to create impact and fight inequality, leaving them with the words "Be the change that you wish to see."
To close out the celebration, IEL President Eddie Koen congratulated the students and shared some of his own personal story from his youth, and leadership journey.
"To be a leader is to be awake, alert, and dissatisfied at all times," he shared, adding that communities cannot depend on the cooperation of those in authority, or the benevolence of charity. "They depend on advocates like you." He continued on to note that our "greatest weapon is that we concretize love and possess hope."
His final advice to the young leaders was to "Be imaginative…be authentic…and be powerful."
To hear more from the students about this program, click here.