We design for impact. Our collaborative approach is focused on building sustainable leadership capacity that outlasts our presence.  Bringing multiple IEL resources to bear in targeted geographic communities allows us to deepen our impact.
The following FY22 data reflect the time period from July 21st, 2021 – June 30, 2022. 
IEL is connected to
over 40,000 leaders
across all our networks.
Programming and Engagement
IEL developed and co-designed various programming to engage, support, and mobilize leaders at all levels. In FY22, among all engaged leaders, 2,476 IEL program/session participants provided their locations.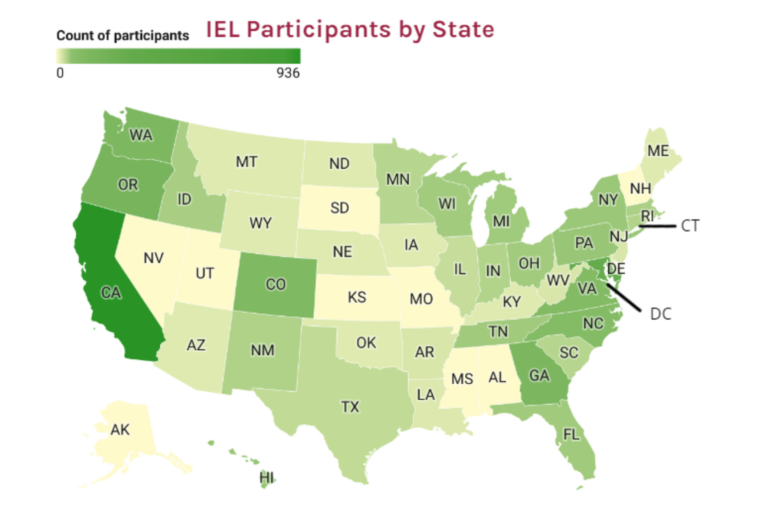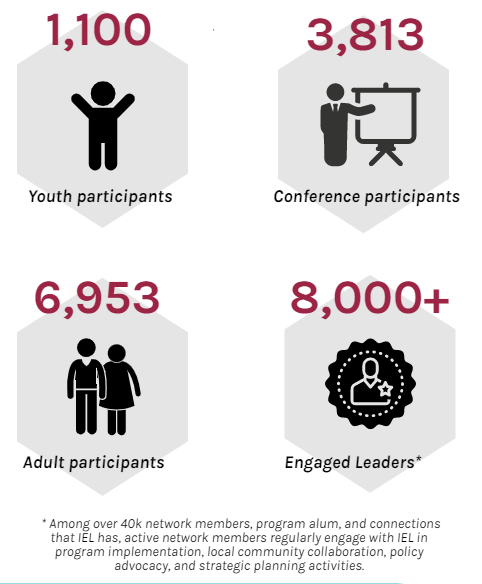 We had the opportunity to learn together through more intensive staff training and meetings with many guest speakers representing different and diverse populations and communities or issues. I think the staff need the approach we took to staff meetings on a monthly learning opportunity …Having that shared learning time helped us find more common ground and also helped us learn more about each other's work and from each other through having that all-staff training.
I started engaging with IEL's activities in 2014, and I have gained much knowledge and skills in effectively engaging families since then, which helped me in expanding my department, getting promotions, and connecting with other professionals in this field.
I have led several initiatives within our hospital to change some language of our policies and apply and consider the universal design of our one facility. Our facility is designed to make sure that it can accommodate those with disabilities and also to make sure that our policies and how processes and procedures are built off a Universal design approach to ensure that we are inclusive of those that we treat. Even down to the language of our policies, you know, in consideration of the LGBTQ community making sure that the pronouns are included in our policies. "
IEL does its work by innovating while building on what works. We:
scale promising practices through research and data capacity

elevate and prioritize family and community engagement

support a national network of leaders in education through our Education Policy Fellowship Program (EPFP™)

prepare, support, and mobilize leaders to create ecosystems of collaborative leadership and advance Community Schools as a key equity strategy 

incubate and lead initiatives focused on increasing access to basic necessities and key elements needed for marginalized people and communities to thrive

lift up all community voices to inform decision making
network members actively participated in 90 network meetings designed to provide technical assistance for participants.
~18,000 IEL social media followers across Twitter, Facebook, Instagram, Youtube, and LinkedIn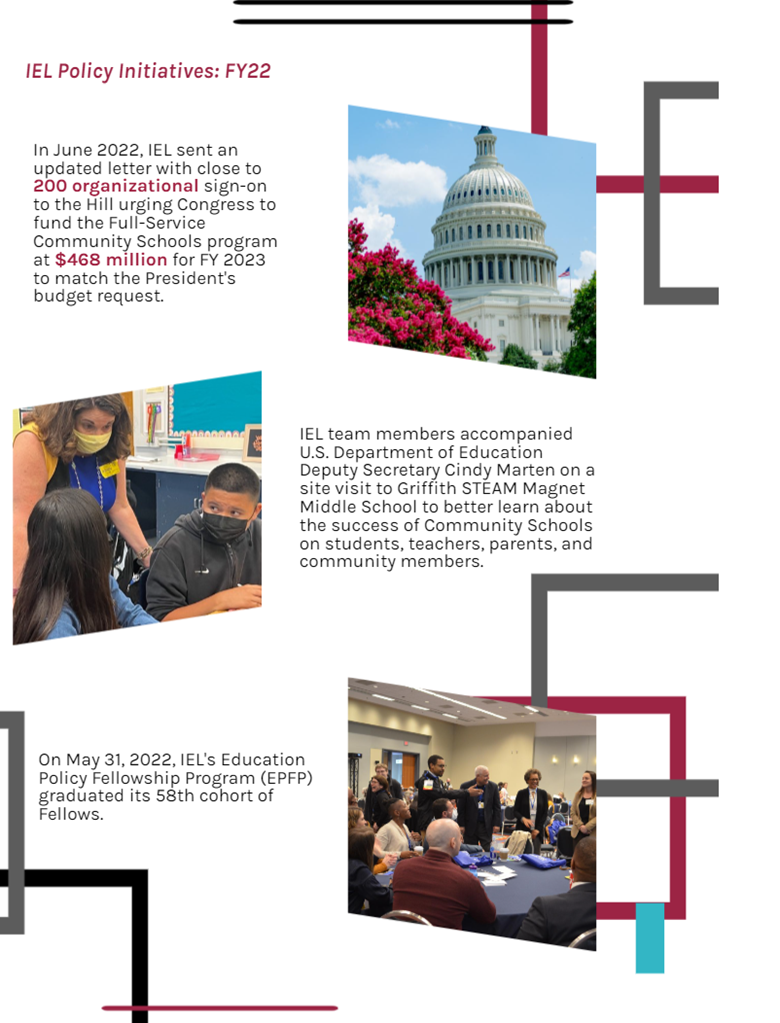 IEL Staff and Board Members
IEL is proudly led by a majority BIPOC Board, executive leadership, and staff.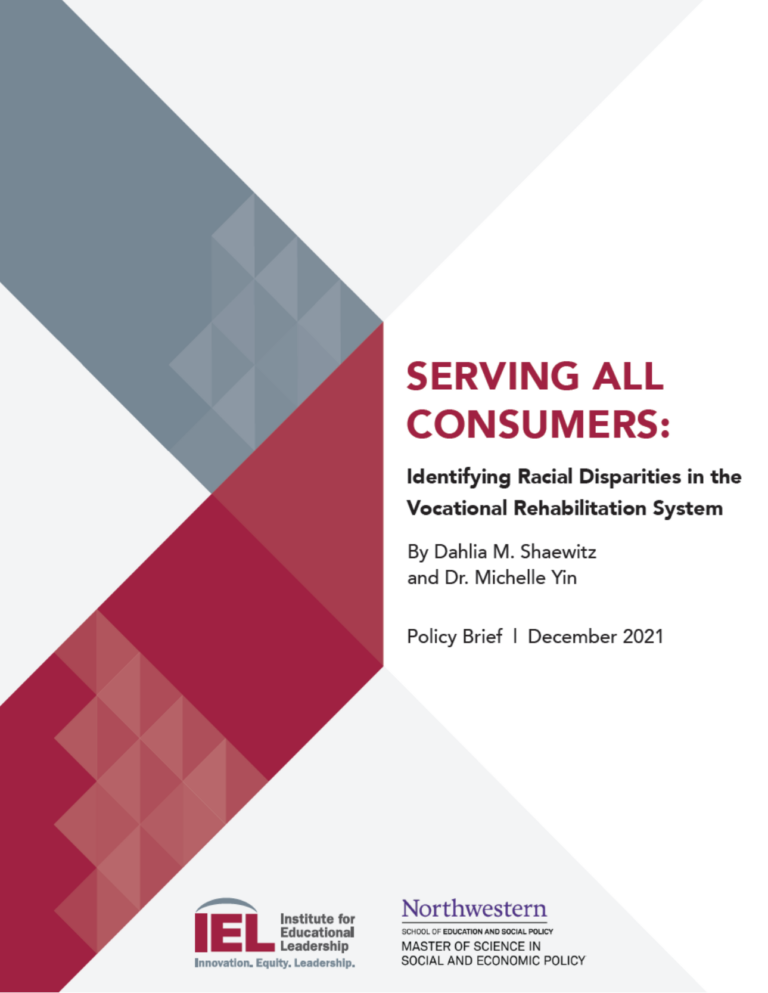 The Vocational Rehabilitation (VR) program is the largest workforce program in the United States, providing employment services to
people with disabilities to help them retain or enter competitive integrated employment
commensurate with their abilities and capabilities. During the pandemic, state VR
services were significantly affected and in some cases those services were halted for a period of time as agencies attempted to reroute services virtually and to eventually
provide in-person contact. In addition, the Covid-19 pandemic has led to a recession in the United States that impacts all workers.
Historical data in the U.S. show that people
with disabilities are more likely than their peers without disabilities to drop out of the workforce during economic downturns and are less likely to recover employment after
the recession ends.
Read More »