Champions For School Health Vaccination Challenge
Enter the Vaccination Challenge for a chance to win prize money
to sustain healthy schools and healthy communities!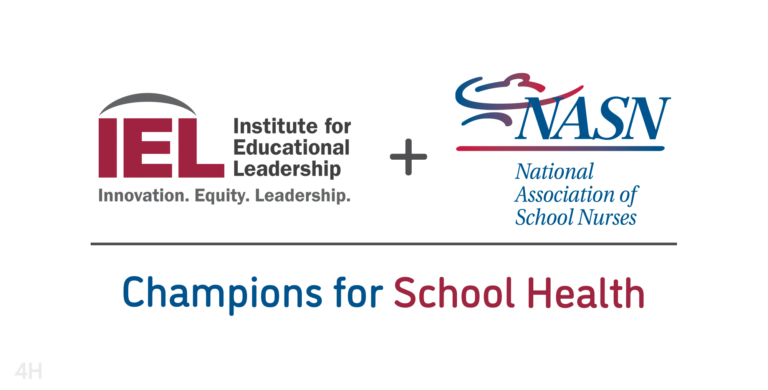 IEL is partnering with the National Association of School Nurses (NASN) and hopefully you to improve the safety and wellbeing of our students, families, and educators with 2022 goals of attacking this pandemic and sustaining collaboration for ongoing public health, getting as many students vaccinated as possible.
Questions? Contact us at vaxchallenge@iel.org and sign up for our listserv.
We also invite anyone interested in learning more about the challenge, needing help with registration, or looking to engage further about keeping our kids and communities healthy and safe, to our bi-weekly town halls. You can join the town halls by clicking the button to the right.

Here's how much we've given away so far!
The Challenge:
The Champions for School Health Vaccination Challenge will build upon the relational strength of IEL's Coalition for Community Schools with the financial support of Kaiser Permanente. Challenge participants will share weekly how they will start, share, and/or scale COVID-19 vaccination efforts for school-age children that:
Increase COVID vaccine confidence

Increase vaccine uptake

Increase vaccine equity
Eligibility:
Community School and/or school community partner;

who are considered public, private, and/or non-profit organizations;

are affiliated with a 501(c)(3) status, government organizations, and/or faith-based organizations;

connected to at least one public school within the footprint of Kaiser Permanente regional offices in California, Colorado, Georgia, Hawaii, Maryland, Oregon, Northern Virginia, Washington, and the District of Columbia.
The Awards:
Register for the Challenge to receive $2,000 in prize money per school! *valid for the first 100 schools entered in partnership with your entity who complete the 3-step registration process, including joining our online community platform

Win up to $5,000 per week for each school entered!
Watch the recording for the "Kick-Off" event on March 8
We hosted a 
"Champions for School Health Vaccination Challenge Kick-Off"

 

Tuesday, March 8 

with our partners at NASN to discuss the Challenge. Click here

 to view the slides.
Click On This Video To Watch The Recording