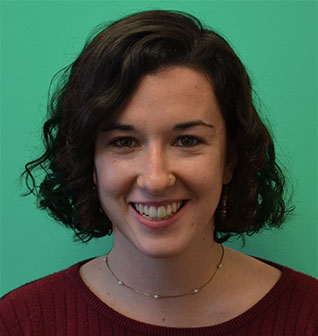 Rita Musello-Kelliher joined IEL full time in the summer of 2016. As a program associate, she supports the Right Turn Career-Focused Youth Transition Initiative and the Ready to Achieve Mentoring Program.
Prior to joining IEL, Rita worked with the Education and Employment team at the National Women's Law Center. There she assisted with a number of advocacy initiatives to increase access to high-quality child care and early learning services, as well as fair scheduling practices in the low-wage workforce. Her formative employment experiences came from working at various restaurants and child care facilities in the Greater Boston Area, where she developed a deep passion for issues impacting working families. She became a volunteer organizer for Senator Elizabeth Warren during her debut campaign in 2012, and served as a campaign fellow for Senator Ed Markey during Massachusetts's 2013 special election. Rita moved to D.C. to study public policy, and worked as an administrative volunteer with a small arts-education nonprofit called Project Create. She became interested in education policy and the opportunity gap in public schools. This is what first brought her to IEL as an intern with IEl's Coalition for Community Schools.
Rita graduated from The George Washington University with honors, receiving a B.S. in Political Science with a Public Policy focus. She continues to stay involved with the D.C. community, volunteering with Martha's Table and the Common Good City Farm.