Senior Vice President, Transition, Disability & Employment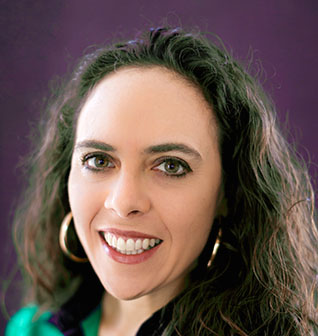 Dahlia develops strategies and approaches to empower youth and adults with disabilities to create their futures and lead their communities to achieve greater inclusion. At IEL, she oversees a portfolio of work that addresses the systems change and collaboration needed to connect people with disabilities to education and employment opportunities.
For more than 25 years she has led technical assistance and research projects with teams of experts in the areas of disability, adult literacy, and workforce development.  She is an expert in knowledge translation—helping both researchers and end users to understand and effectively communicate about information that can have a positive impact on our lives. 
She has worked with vocational rehabilitation agencies to evaluate strategies to improve employment outcomes for youth and adults with disabilities;  universities to develop in-person and online training for researchers, practitioners, and people with disabilities; private corporations to build greater awareness of the value of hiring people with disabilities; and other stakeholders to create a climate of full inclusion of people with disabilities in all aspects of work including design, development, and implementation of products and processes.
Since 2012, Dahlia has also served as co-coordinator of IEL's D.C. Education Policy Fellowship Program. In this role, she coordinates a 9-month professional development program to support emerging leaders in education and related fields to acquire new perspectives and skills needed to function effectively in the increasingly complex, political, and changing environment of local, state, and national education. She has also supported the national EPFP initiative in developing strategic plans, annual evaluation reports, a logic model, and data review and monitoring of the national program.
Dahlia earned a master's in Diplomacy from Norwich University, a master's in Writing from Johns Hopkins University, and her iPEC certification as an executive coach. She is fluent in ASL and hails from a Deaf family. Dahlia is married to Jean-Paul Petit and they proudly reside in Prince George's County, Maryland.