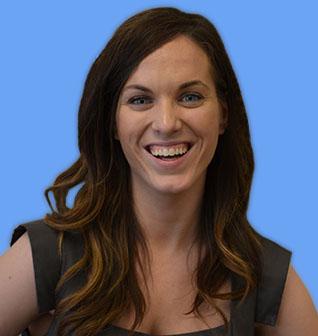 Carly joined IEL in 2016. She supports the National Collaborative on Workforce and Disability for Youth, DC Advocacy Partners, and the Vocational Rehabilitation Youth Technical Assistance Center, a groundbreaking initiative that provides state vocational rehabilitation (VR) programs and related professionals with technical assistance and training to help more effectively serve youth with disabilities.
Prior to joining IEL, Carly served as the outreach coordinator of diversity, philanthropy, and community relations at the global headquarters of Computer Sciences Corporation (CSC), where she supported internal employee resource groups and created communications and diversity outreach for the CSC Charitable Foundation. Prior to this, Carly worked as a programming support consultant for Family CAFÉ Inc. and CAFÉ TA in Florida. Carly was also an intern with the Executive Office of the Florida Governor in the Office of Policy and Budget and the Florida Gubernatorial Fellowship. She is a former vice chair and policy committee leader of the Youth Advisory Committee (YAC) to the National Council on Disability (NCD), a committee that provided youth reports and perspectives to NCD, the organization that advises Congress and the White House on disability policy. Through her work with YAC, Carly was the youngest person in history to receive unanimous Senate Confirmation.
Carly's history with IEL began in 2005, when she served as a founding member of a project called the Florida Youth Council (FYC). With the support of IEL, the FYC created disability history and awareness legislation for Florida public schools that was signed into law in 2008.
Carly attended the University of Utah, graduating with a B.S. in Communications. There, she participated in a research and service learning project focused on preventative healthcare policy and HIV/AIDS in Vancouver, Canada.