Tension Corporation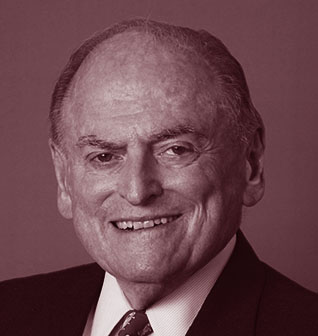 Bert Berkley is the Chairman of the Board for Tension Corporation and the Former President of the Envelope Manufacturers Association USA (EMA). He is the recipient of the EMA Founders Award and is the immediate past Chairman of the Global Envelope Alliance (GEA).
Berkley is the Founder of the Local INvestment Commission (LINC), which oversees via 2,100 volunteers federal and state government funding for social services for Kansas City.
He is a past Chairman of Civic Council, an organization made up of the CEOs of the 80 larger businesses in Kansas City, a former Chairman of the Greater Kansas City Chamber of Commerce, and a past Chairman of the Center for Business Innovation (CBI), a non-profit business incubator in Kansas City, which was recognized during his Chairmanship as one of the top ten business incubators in the USA. Berkley also served as Chairman of the Board of Trustees of the University of Missouri – Kansas City, and subsequently received the Chancellor's Medal, the highest award of the University to a non-academic individual who has made a difference to the University and the community. He received the Zimmer Award for Excellence in Urban Education from the School of Education, University of Missouri – Kansas City.
He is a former Board Member of the Ewing Marion Kauffman Foundation's Center for Entrepreneurial Leadership, the Family and Community Trust (FACT), State of Missouri, and is presently a board member of Turn the Page KC, an organization dedicated to teaching children to read at grade level by the end of third grade.
Berkley has been awarded the Distinguished Service to State Government Award by the National Governors Association and was the recipient of a Proclamation by the Mayor and City Council of Kansas City, MO, in recognition of his many civic contributions. He co-authored a book, Giving Back: Connecting You, Business, and Community, published by Wiley.
Berkley is a graduate of Duke University and Harvard Business School, and is an immediate past member of the Dean's Leadership Council at the Harvard Graduate School of Education. He served in the Infantry in the Second World War and in Korea after Harvard. He received the Combat Infantry Badge and the Bronze Star.
He is available to go fly fishing at a moment's notice.